Annual summer exhibition in Savonlinna
Tapani Piirto has exhibited his paintings in Savonlinna every year since 1998.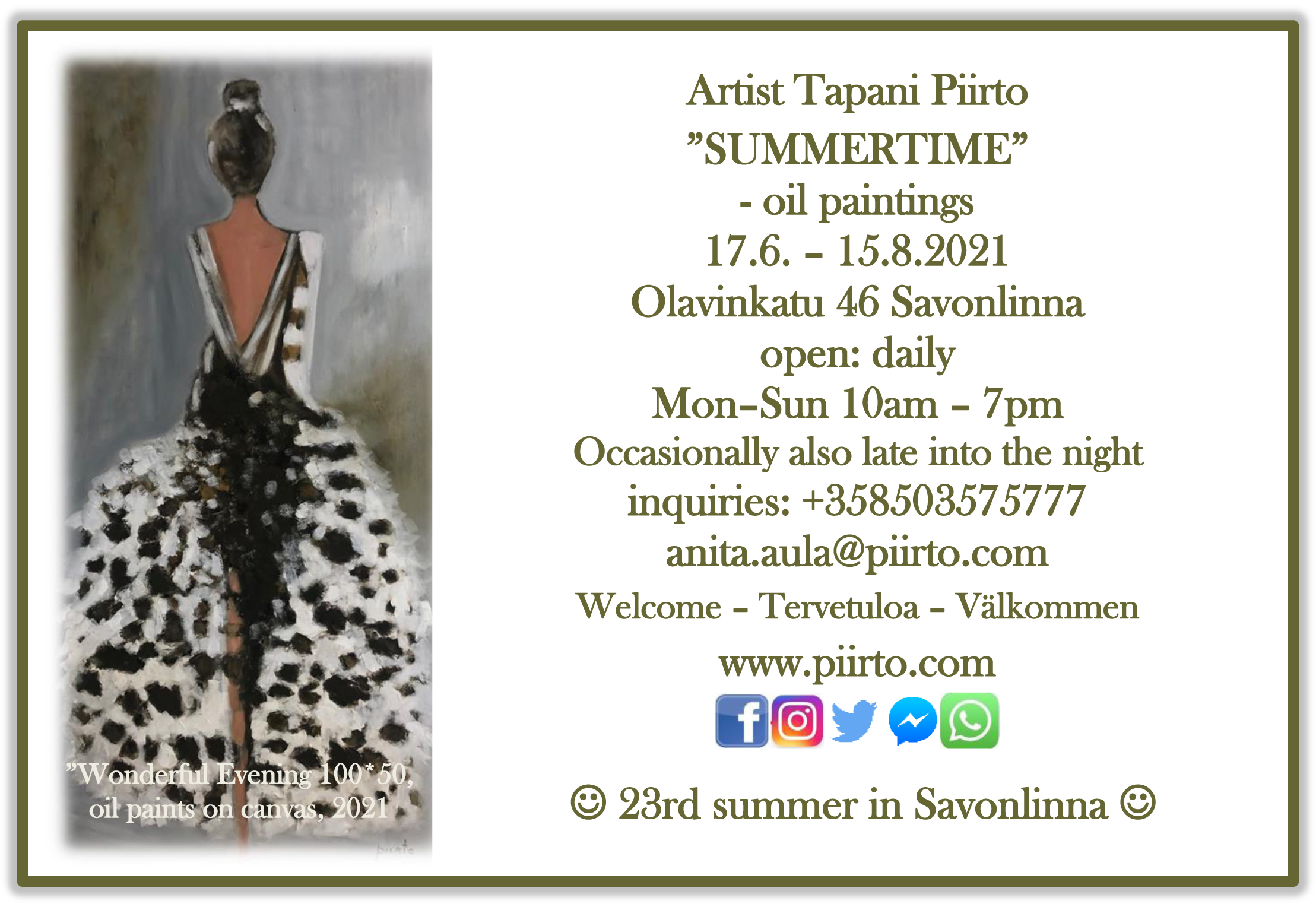 Tapani Piirto was born in South Ostrobothnia but has now been living in Helsinki for Years. He has developed a rich personal vision which he transports into his art often with a very figurative way. His art mesmeririzes with its positive light, movement and joy of life.

In Tapani Piirto's own words:
Painting has never been just a job for me, it's also a passion and therapy, in its way also a meaning for living. A person is at her best when she forgets herself and just lets things flow.
When I get carried a way with painting, I don't even think about sleeping. The night falls but I continue working, letting music play in the background. Sometimes I find myself holding the brush in the small hours. The always so inviting canvas fills little by little with lines, colours and light. Sometimes a dancing couple materializes on the canvas, moving though my head and hands, almost in secret without explanations. Suddenly, there it is.
---
Permanent window exhibition in Helsinki
Since 2008 Tapani Piirto's paintings have been on display in the Mannerheimintie side parade window number 21 of Töölön kisahalli.